hearScreen™ selected as Accelerate2030 finalist
07/11/2017
We are very proud to have been selected as one of three finalists from South Africa by Accelerate2030 for our flagship product, hearScreen™.

We will now compete against 49 other projects from around the world for the opportunity to be chosen as one of the 10 projects to participate in the Accelerate2030 programme starting in October.
Co-initiated by Impact Hub Geneva and the UNDP, the programme is designed to help innovative ventures, which have a high potential to offer solutions towards social, economic and environmental needs, to compete in the international market. It connects winners to a global network of expert partners to assist them to develop and grow in a number of ways, mentoring them to become investment-ready and giving them access to the support of over 15,000 social innovators.
It is tailored specifically for each winner to give them assistance where they most need it. Entrants, who come from 17 countries across four continents, must have a product which is already tried and tested but ready to impact new markets.
We believe our hearScreen™ product is the perfect candidate for the Accelerate2030 programme! It was the first product we launched as part of our mission to provide affordable access to healthcare in areas where there is a severe shortage of health personnel and lack of screening programmes. It offers a hearing screening solution via a mobile phone application which is as accurate as traditional methods, but faster, cheaper and easier to use.
hearScreen™ has already won a number of awards, including first place in the 2015 Philips Innovation Fellows Competition, the 2015 Innovation Edge award (SA Innovation Summit), and the 2015 SA Innovation Award - Community Innovation Category. It was also one of the top 21 finalists in the Innovation Prize for Africa 2014 Award.
Hearing loss is the silent epidemic, an invisible, and therefore often underestimated, disabling condition. It has pervasive and far reaching effects on development in children including speech, language, cognition and socio­emotional well­being and is one of the major barriers to educational success.
In adults, its effects include social isolation, increased depression and cognitive decline with a threefold increased risk of developing dementia. It also results in higher unemployment rates, lower earning capacity, poor overall health, fatigue, and increased health care costs and mortality rates.
With hearScreen™ we are able to facilitate decentralised community­ based services by minimally trained persons to detect adults and children with hearing loss in underserved areas and help them to receive care. Currently, we're involved with several community projects including the following;
Tirelo Bosha project where we enabled 80 community healthcare workers and 24 school health nurses to screen the hearing of 70 000 adults and children throughout Tshwane over the next 18 months
Tshwane Vodacom and Department of Health pilot project which ran from April to June screening Grade 1 learners at 5 Primary Schools Gugulethu where we screened more than 800 elderly people in June in township communities across Cape Town
Kyalitsha which aims to achieve 10 000 screenings within the next 24 months
We have several other hearing and vision products and to date have conducted over 70 000 tests across 25 countries worldwide. Of those screened, 6 976 have been identified with hearing loss.
We envisage being able to connect 1 million people with healthy hearing and vision services globally by 2020 using our solutions, and this aim will be more achievable if we are selected as an Accelerate2030 winner and become eligible for their programme. The programme will give us the opportunity to broaden our reach and achieve our vision of healthy hearing for everyone, everywhere, with the help of Accelerate2030's global network of experts.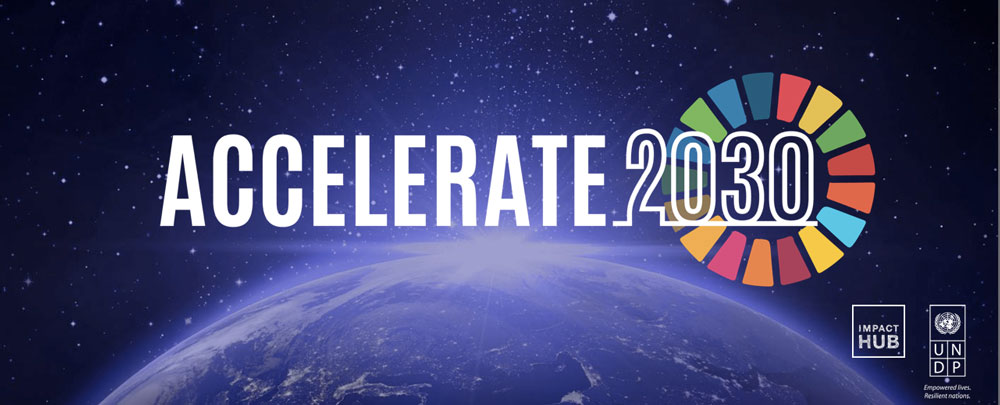 The next step in the process is for us to submit a video to the panel of judges to answer a series of questions. The final judging process will be conducted remotely from Geneva where the judges will select the 10 winners for the programme. The winners will be invited to Geneva to participate in a Bootcamp in Switzerland towards the end of the year.
We'll keep you posted!