A VIRTUAL HEARING SCREENING TEST FOR YOUR WEBSITE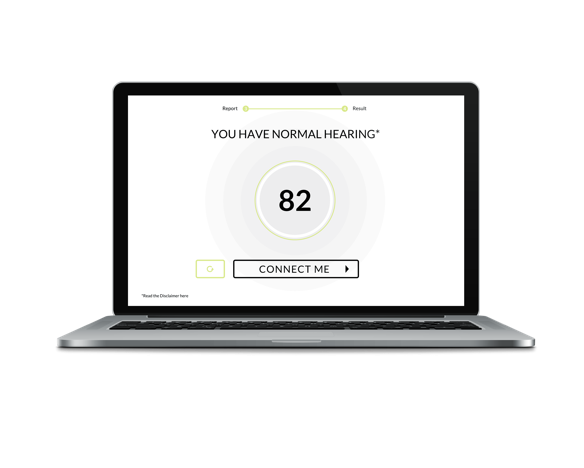 What is heardigits
A clinically valid hearing screening widget for your website enabling hearing screening self-assessments. Patients can now take an easy 2-minute digits-in-noise hearing screening from your website, using any pair of headphones or earphones.

Customisable to fit your branding and easily embedded on your website.

Potential customers can take a free hearing screening from your website, whether it is from home, from a medical center or from inside your audiology clinic. Results can be interpreted and follow-up appointments can be scheduled.
Download Brochure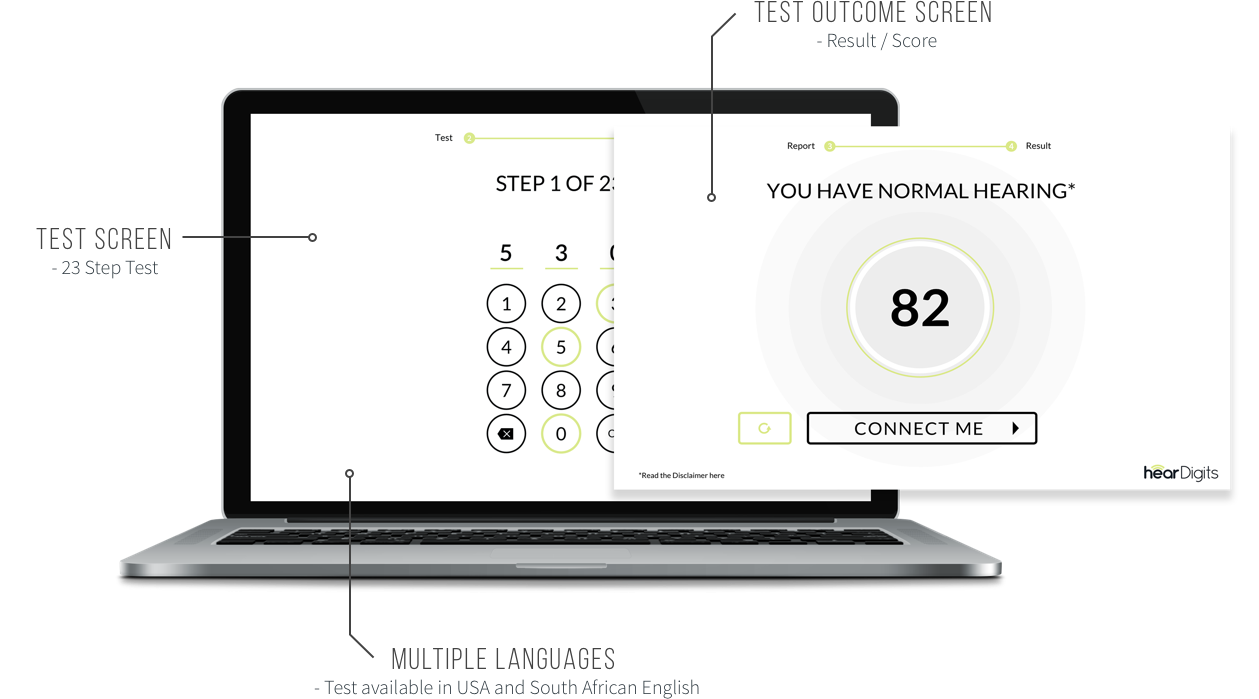 ESTIMATED NEW MONTHLY REFERRALS
Based on our existing hearDigits customer statistics and the estimated number of website visitors, an increase in feet to your practice can be seen as displayed here.
Disclaimer: please note that the figures are indicative and cannot be guaranteed.
benefits of heardigits
Lead generator
Generate qualified leads from your own website

Pre-screening for potential hearing loss
View results online to prepare for consultation

Fully automated & easy-to-use for contactless hearing screening
Changing times require changing equipment. hearDigits enables you to screen patients remotely and offer remote hearing consultations where needed.
Key features
QUALIFIED REFERRALS
Qualified referrals to hearing healthcare providers through secure, cloud-based Leads portal.
Easily Embed into your Website
Adding a customisable widget to an existing web page is a simple process. The widget, once embedded, works in a variety of sizes and layouts, on large screens and on mobile devices.
Manage referrals online
Integrates with our cloud-based Leads portal for safe storage of patient information and tracking of referrals.
CUSTOMISABLE*
Toggle between features to suit your needs. Customisable features include: text, colour, font, theme and logo.*
*Premium version only
AFFORDABLE
Low annual or monthly fee payable by website owner. Free to the end-user.
EASY TO USE
Simple instructions and a user-friendly interface. Take the screening anywhere, at any time - from a desktop computer or smartphone using any pair of earphones or headphones.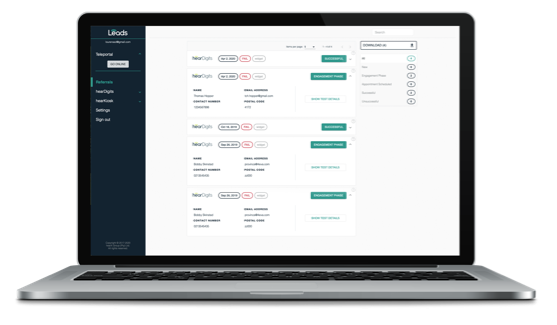 premium version
By selecting the hearDigits Premium package, you gain access to exclusive features to improve lead generation through customisation.
During setup, toggle between features to suit your needs.
USED BY TOP ORGANISATIONS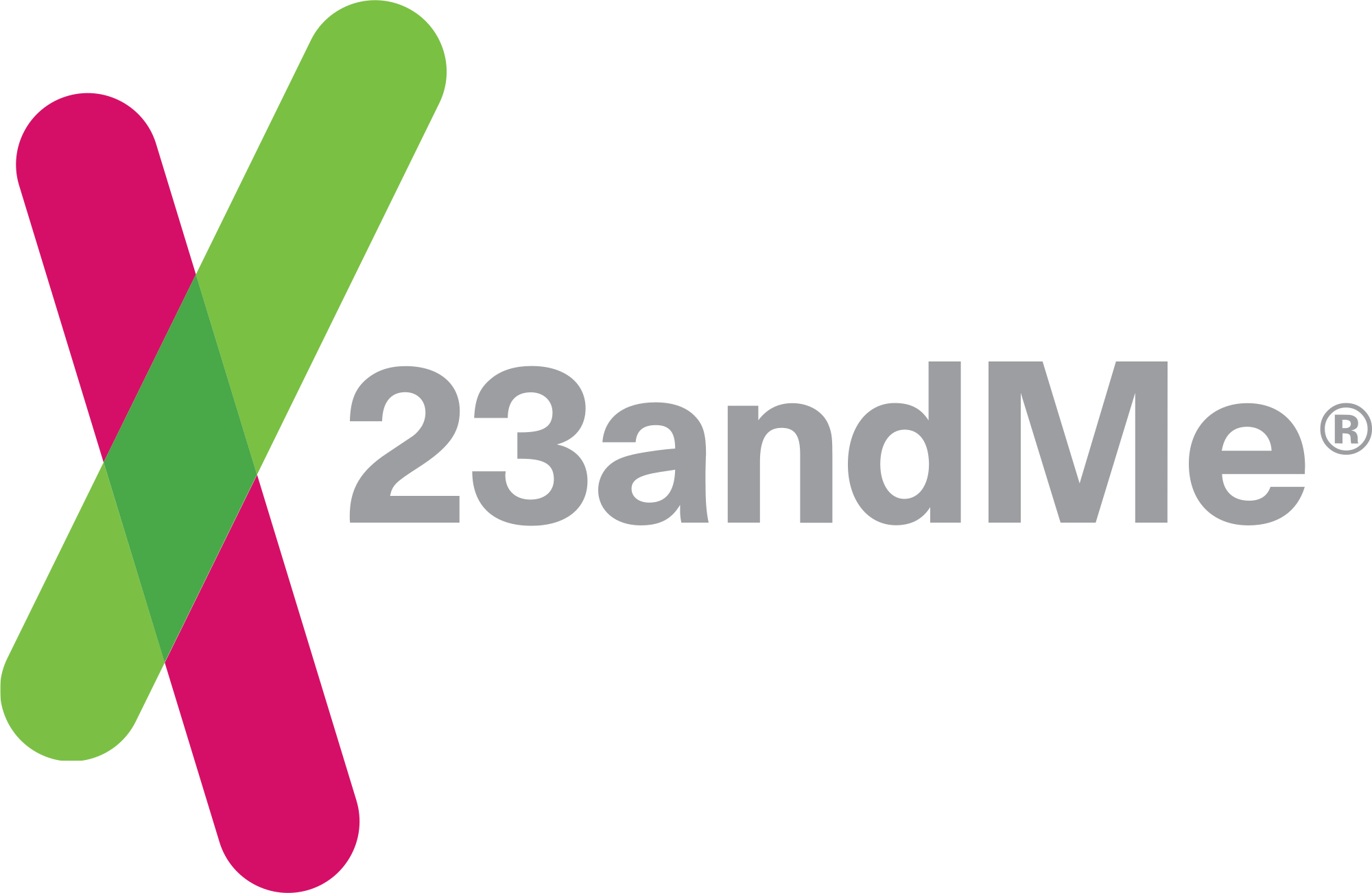 get in touch
LET US CONTACT YOU
Want a personalised quote, more info, or have a question?
We're all ears. Leave your details below.
BOOK A FREE DEMO WITH US
Want to see hearDigits in action
for yourself?
We'd love to show you.
Book a risk-free online demonstration with one of our product experts, for a time and date that suits you best.
hearX is committed to protecting your privacy and ensuring that personal information is collected and used lawfully and transparently. We use the information provided to contact you about relevant products, services and content. You may unsubscribe at any time. Privacy Policy
View the hearDigits FAQ's here.