mHealth Studio - What you need to know and how you can benefit
A recent study found that physicians that make use of Electronic Health Records (EHRs) can see an enhancement of 78% in patient care1. mHealth Studio Cloud enables physicians to view patient records remotely on any mobile device or desktop.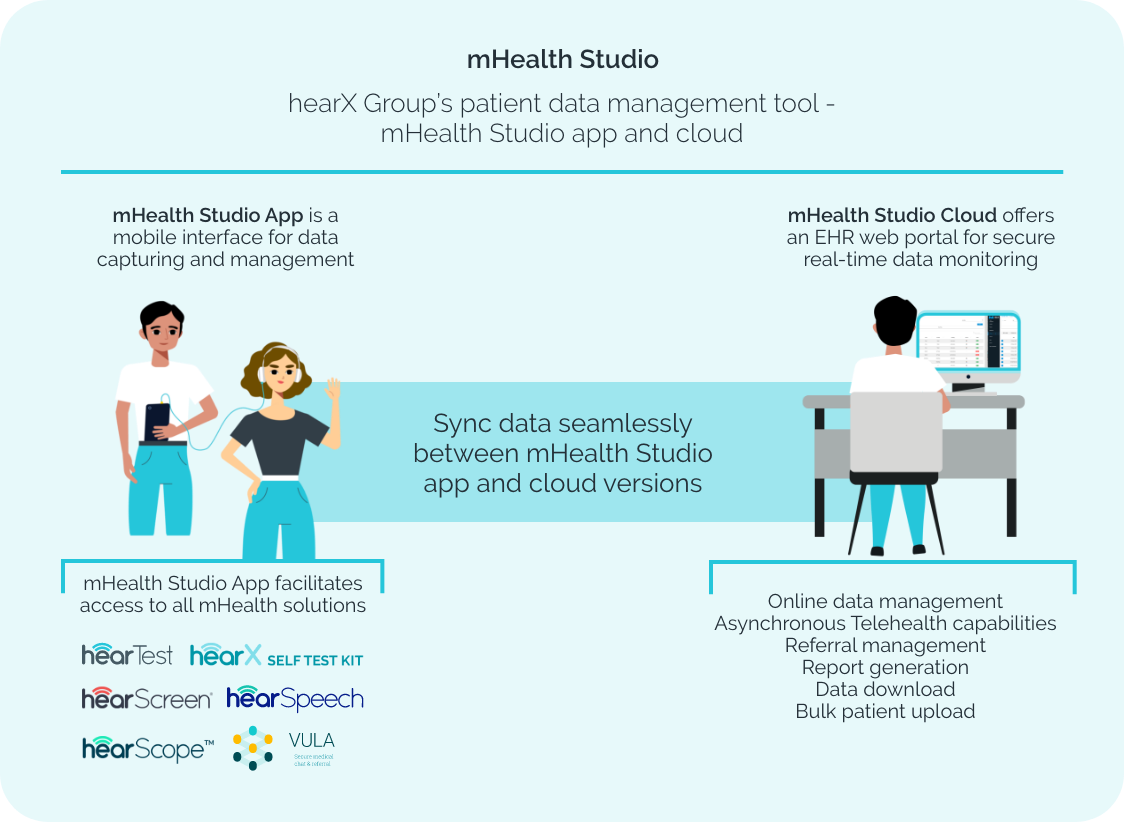 mHealth Studio, a product of hearX Group, consists of the mHealth Studio App and mHealth Studio Cloud. The mHealth Studio App is a mobile interface for patient and facility data capturing and management. It is designed to facilitate access to all mHealth solutions, as offered by hearX Group. The mHealth Studio Cloud offers an EHR web portal for online data management, asynchronous telehealth capabilities, referral management, report generation, data download, and bulk patient upload to enable secure real-time data monitoring.
All the hearX® mHealth clinical applications (hearScreen®, hearTest™, hearSpeech, hearX Self Test Kit and Vula Vision) can be accessed from the mHealth Studio App. If the user has a hearScope™ product, otoscopy images can be captured and attached to the hearing test results after tests are completed.
mHealth Studio App offers secure sign in for testers. An easy step-by-step setup wizard is presented for first time use to configure devices with default settings. Should users need a more customised setup, all settings are accessible to adjust the device to suit specific needs, such as customised protocols for specific frequencies and minimum testing intensities. Further options are available to optimise the patient journey, such as disabling facility and patient data capturing as part of the testing flow to minimise testing times and to increase the number of patients that can be tested. Clinical notes are a key measure when performing medical screening or testing and this can be captured after each test. On-screen signing of patients can be captured to confirm the test has been completed for online record-keeping. The mHealth Studio App makes it possible to do hearing testing anytime and anywhere, as it allows testing without being connected to the internet.
All the test results seamlessly sync to mHealth Studio Cloud, which enables administrators to view and interpret real-time test results as they are completed on the devices. This makes the mHealth solution a great solution for asynchronous tele-health allowing hearing health practitioners to view and download patient test reports and provide patient counselling remotely. Detailed information is included on the test report, such as patient information, test information, test results, notes and patient signature. Should the administrator want to inform the patient about specific test events, it is possible to set up custom SMSes and emails in mHealth Studio Cloud.
The ecosystem design of the mHealth Studio App allows for hearing testing, while mHeath Studio Cloud enables secure monitoring of data in real-time. mHealth Studio can be beneficial for your business by allowing you to expand your practice's reach by having remote testing capabilities and ensuring hearing healthcare to be accessible anywhere, anytime.
Should you have any questions, please feel free to send an email to info@hearxgroup.com.
1. https://www.ncbi.nlm.nih.gov/pmc/articles/PMC3925409/#:~:text=Principal%20Findings,lab%20values%20(62%20percent).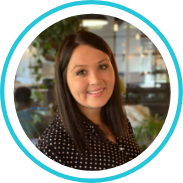 Written by Bianca Nel
Business Analyst at hearX Group