INTRODUCING THE HEARX PRODUCT TRAINING PLATFORM - OUR NEW INTERACTIVE PLATFORM TO ACCESS ALL PRODUCT TRAINING MATERIALS.
The hearX team is excited to inform our customers that from 20 November 2020 they will have access to a new interactive product training platform. This hearX Product Training Platform is now available to all customers to easily access the necessary training material to understand the products, the innovative features included and the settings required to optimally use the products in various settings. All of this in a central place that ensures we are putting our customers first with easy, accessible training material.
The hearX Product Training Platform includes:
Short and concise 'how-to' training videos to explain different features of the products,
Product-specific training manuals,
Official Instructions For Use (IFU) documents for hearTestTM and hearScopeTM,
Shortcuts and links to the hearX website and published research articles.
The training platform covers mHealth, hearTestTM, hearScreen®, hearX Self Test Kit, hearTest Occ Health and Vula Vision products. All training material will refer to the latest released version of the relevant software. Be sure to update your relevant software to have access to all the features covered in the training materials.
How do I access the platform?
All customers, with active product subscriptions, will receive an email with a link to access the hearX Product Training Platform- please be sure to look out for this.
You will also have access to the hearX Product Training Platform directly from the menu in the mHealth Studio App.
It is interactive - if you struggle, don't understand anything or require any further assistance you can leave comments or ask questions on any of the documents or training videos. We receive the comments in real-time and will reach out to solve any issues as soon as possible.
We look forward to receiving your feedback as you access and use the new training platform. The hearX Support Team team is available to assist you with any questions or issues, just send us an email at support@hearxgroup.com.
Happy learning!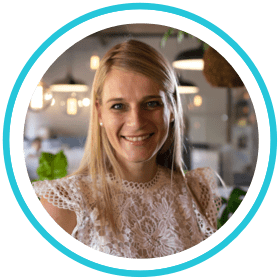 Written by Reani Fouché
General Manager B2B at hearX Group