HEARX® BECOMES THE FIRST TO RECEIVE FUNDING FROM THE ASSISTIVE TECHNOLOGY IMPACT FUND.
On the International Day of People with Disabilities, 03 December 2020, the new Assistive Technology Impact Fund (ATIF) was launched out of the UK Aid-funded AT2030 programme, led by the Global Disability Innovation Hub (GDI Hub). The ATIF was established to offer support to innovators and entrepreneurs to get Assistive Technology solutions for low- and middle-income populations on a path to scale and are committed to improving the lives of people living with disabilities.
hearX Group was delighted to be announced as the ATIF's first investment and received £200,000 in grant capital alongside 6 months of venture-building support. This investment enables hearX® to provide hearing aids through a subscription model on continental Africa and also provides an opportunity to test various distribution models in Kenya, to ensure that the product can be accessed by everyone, wherever they are located.



hearX's innovative, direct-to-consumer product makes it possible for lay-health workers to detect hearing needs and demonstrate how hearing aids can help, all in one sitting. This subscription model makes high-quality hearing aids affordable and accessible. With the support of the ATIF, hearX will be able to widely scale up across Kenya and other African countries where 97% of people requiring hearing aids can't access them.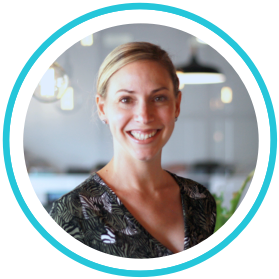 Compiled by Tersia de Kock
Projects Lead and Audiologist at hearX Group