Smartphone hearing test
An innovative mobile health application for reliable, clinically-validated, cost-effective pure tone audiometry
What is hearTest?
hearTest is an innovative mobile hearing health application for reliable, clinically-validated, cost-effective hearing tests.
Simple, intuitive design
Real-time environmental noise warning
Condition patients
Easy to follow step-by-step instruction
Reliable diagnostic testing
Data synchronisation
Simple protocol selection
Clinically validated

Headphones calibrated according to ISO/ANSI standards
Calibration certificate provided with each hearTest unit
Peer-reviewed articles validate functionality and validity of hearTest compared to conventional audiometry
Widespread field testing around the globe proves hearTest reliability for audiometry
Validated automated testing according to ISO protocol with optional operator mode
Real-time environmental noise warning
Measure environment's background noise
Noise is automatically compared to the maximum permissible ambient noise levels of the headphones
Real-time feedback
Relevant frequencies are highlighted and captured on mHealth Studio Cloud
Automated Audiometry
Easy conditioning procedure
Test instructions available prior to testing
ISO testing protocol as well as customisable protocol
Frequency range: 250-16.000 Hz
Testing can be performed according to ISO standards
Easy-to-use protocols
Follows current ISO and SANS protocols
Automatic or manual testing interface with automated testing sequences
Variable minimum testing intensity
Variable random waiting intervals
Quality control
False positive rate
Average response times
Test-retest reliability index
Accuracy concerns flagged automatically
Environmental noise reporting
Manage testers and view their quality index
Technical Specifications
Pure tone test frequencies: 0.25 to 16 kHz (Sennheiser HD 280 Pro up to 8 kHz only).
Rise/fall time: <50 ms
Total Harmonic distortion: <3%
Diagnostic intensities: -10 to 110 dB HL
Child and adult testing protocols customisable (frequency and intensity)
Octave band noise monitoring (0.5, 1, 1.5, 2, 3, 4, 6, 8 kHz)
Automated contralateral masking
Extended high frequency testing (HDA 300)

(4 week lead time when ordering Sennheiser HDA300 headphones)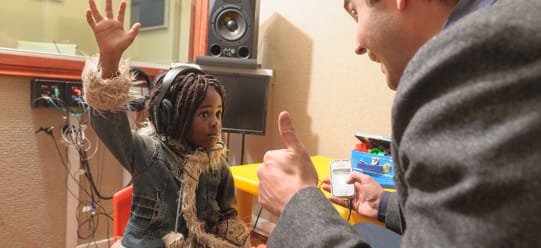 Centralised Data Management
When acquiring hearTest you get a subscription to mHealth Studio for free. mHealth is both a cloud based management system and a platform application providing all our mobile health apps in the same place. By combining the different apps, a smooth journey from entering patient details to reviewing the results is assured.