By requesting a free demo, you will be asked to share your contact information in order for a sales consultant to get in contact with you and setup a session

HEARING CONSERVATION SOLUTION
OCCUPATIONAL HEALTH AUDIOMETRY
HEARING SCREENINGS FOR
HEALTH & SAFETY
IN THE
WORKPLACE IS NOW
EASIER THAN EVER
Employees that are exposed to noisy environments are required to have a hearing test done at least once a year. In many labour intensive environments it is pivotal that these tests are accurate, yet do not take up too much time. The hearTest Occ Health solution allows for fast, reliable, cost-effective, convenient and compliant workplace hearing tests.

See how hearTest Occ Health can boost your business.
what is
heartest OCC HEALTH?
A certified (IEC 60645-1) tablet-based audiometry solution for seamless occupational hearing protection. Automated audiometry, application and cloud-based surveillance, secure cloud-based data management, and seamless reporting makes occupational hearing conservation more efficient than ever. This portable and robust solution offers mobile testing outside of a booth at a fraction of the cost and ensures easy and time-efficient compliance. hearTest Occ Health is a valuable tool to create and maintain your hearing conservation program.
a solution for boothless
occupational audiometry
Attenuation is similar to a
single-wall
soundproof booth
Exceeds ambient
noise attenuation
required for screening audiometry
Region specific
protocols
with options to add
custom protocols
Report includes all
required
information
for medical documents
Complies to
international
standards:
AU, NZ, UK, USA & RSA
Region specific
testing methods
and test results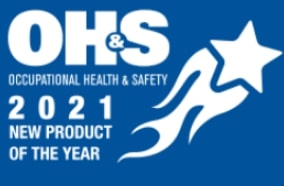 HEARTEST OCC HEALTH ANNOUNCED AS NEW PRODUCT OF THE YEAR
"
I am thrilled to hear this news about the new STS report! How exciting! I know your closest competitors offer this type of reporting, and since we truly feel hearX is far superior in testing and functionality, each of these reporting features added is one step closer to the ultimate goal of world domination!
"
- DR HEATHER DOOLEY,
Lifetime Hearing Clinic in Tennessee
"
I received fantastic advice and service from hearX Group and happy to have purchased the latest in their equipment. Thank you and much appreciation for the work you do!
"
- Dr Rehana Hoosain,
hearTest Occ Health client
"
The hearTest unboxing experience was awesome - same as when I open a new Apple product - well done! A phone cover as well as a screen protector, you think of EVERYTHING.
"
- Kobus Smit,
Managing Director - Smart Occupational Medicine Practitioners
"
The hearTest Occ Health solution is changing the way we are delivering occupational health audiometry in Australia and New Zealand making it a quick, easy and un-cumbersome solution for a high-end delivery. It is so light, compact and easy to move and the reporting enables us to pull data in a way we've never been able to do.
"
- Megan Parsons,
Clinical Governance Manager
"
It's perfect! I love that it's mobile and easy to operate. I would definitely recommend hearTest Occ Health - without a shadow of a doubt.
"
- KIRSTIN MURRISH,
Occupational health nurse & hearTest Occ Health client
Making occupational audiometry
portable
The hearTest Occ Health solution is light, compact and easy to move, enabling you to conduct workplace hearing screenings anywhere, any time without the need for bulky equipment. A quick and easy solution without compromising on quality.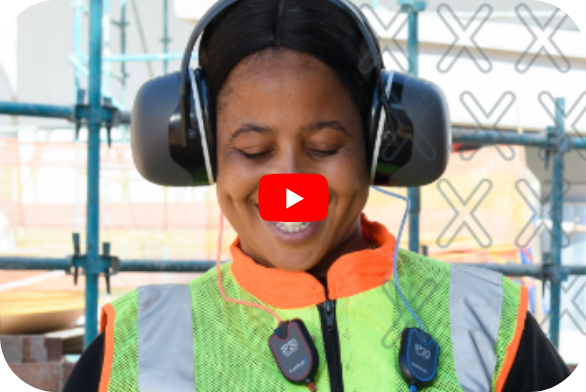 HEARTEST OCC HEALTH COMPLIES TO

INTERNATIONAL STANDARDS AND REGULATIONS
REGISTRATIONS &
CERTIFICATIONS
HEARTEST OCC HEALTH
FEATURES
*Some listed features are only available in specific countries
CLINICALLY-VALIDATED
Evidence-based solution, validated in peer-reviewed journals and calibrated to ISO/ANSI standards.
AMBIENT NOISE ATTENUATION
Superior noise attenuation akin to sound booth with insert earphones and ear defender.
SPECIALISED REPORTING
Specialised occupational health report based on medical-legal requirements.
ENVIRONMENTAL NOISE WARNING
Real-time monitoring to alert the user of environmental noise concerns.
COMPREHENSIVE AND EFFICIENT REPORTING
Reduced need for paperwork and administration time with onsite patient signatures and online data management.
MOBILITY
The solution is portable and robust. It can be used in an offline state and can run on battery power, allowing for true mobility.
TIME-EFFICIENT
Significantly faster than traditional screening services.
COST-EFFECTIVE
Using automated testing and smart algorithms, it's significantly faster than traditional audiometers, at a fraction of the cost.
DATA MANAGEMENT
Patient, test and facility data instantly consolidate to a secure online database.
CONDITIONING
Customisable functionality to condition patients for audiometry.
QUALITY CONTROL
Smart features to ensure on-site quality control and test reliability.
INTELLIGENT ENVIRONMENTAL NOISE MONITORING
Smart noise monitoring before and during testing to alert user of environmental noise concerns.
EASY-To-USE, ADJUSTABLE PROTOCOLS
Best practice audiometry protocols, with flexible customisation.
IMPORT OR ADD BASELINE
Ability to add baseline manually including the ability to import the screening test as a baseline test.
COUNTRY SPECIFIC TEST RESULTS
Percentage Loss of Hearing (PLH), Standard Threshold Shift (STS) calculations with option to enable aging for US, HSE categorisation, as per UK requirements.
INTEGRATION OF VIDEO-OTOSCOPY
hearScope integrates seamlessly to include eardrum images on patient records.
SEAMLESSLY SYNCING WITH MHEALTH STUDIO CLOUD
Test results and patient information securely syncs with mHealth Studio Cloud, which is a cloud-based web application that allows for efficient data management, surveillance, referrals and report generation. It enables secure interoperable data monitoring in real-time.
EXPERT AUDIOGRAM SIGN-OFF
The mHealth platform has the added functionality to send any test report to a licensed audiologist within the specified region to review. The licensed audiologist will have the ability to review, add comments and add their digital signature to any submitted report.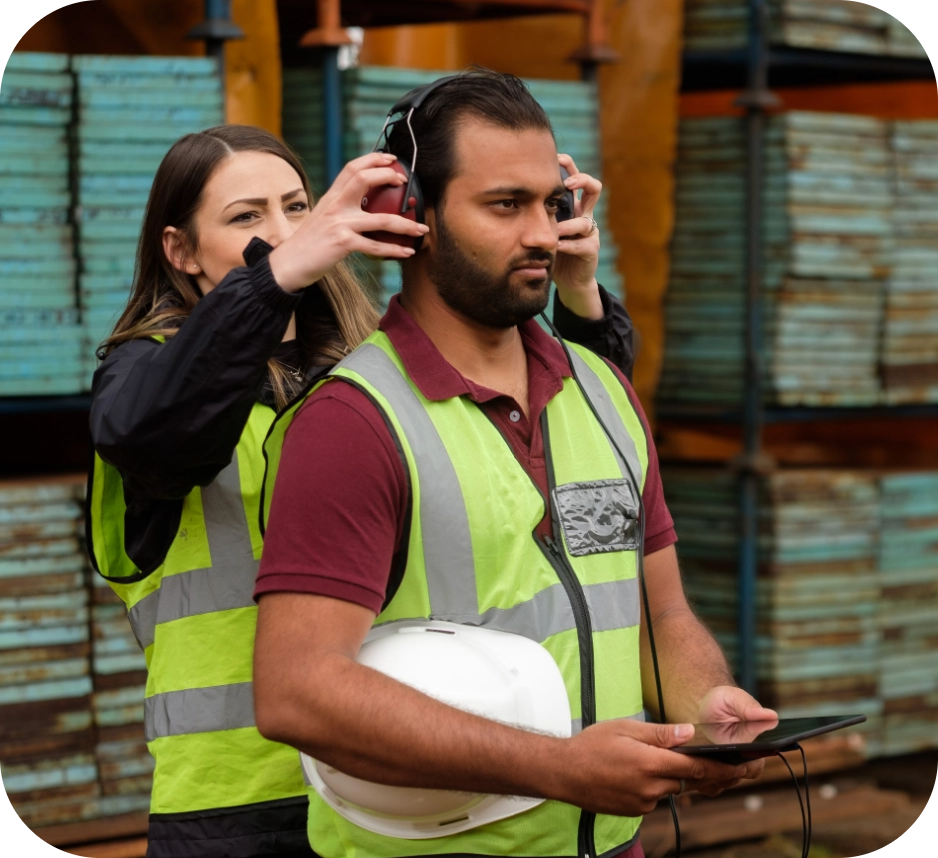 TECHNICAL
SPECIFICATIONS
IP30 P5011 & 3M Peltor ear defender
Pure tone test frequencies:

0.125 to 8 kHz

Rise/fall time:

~35 ms

Total Harmonic distortion:

<2%

Test intensity levels:

0 to 95 dB HL *


*With DAC: From -10 dB HL




* Intensities may change due to headphone
selection and with addition of DAC
RadioEar DD450
Pure tone test frequencies:

0.125 to 16 kHz

Rise/fall time:

~35 ms

Total Harmonic distortion:

<2%

Test intensity levels:

0 to 95 dB HL *


*With DAC: From -10 dB HL




* Intensities may change due to headphone
selection and with addition of DAC
Sound investments: Workplace hearing screening enabled by hearX® technology
In this blog article, we will discuss how hearX® tech can help your workplace implement effective occupational hearing health policies and processes and help solve some of your existing hearing testing challenges.
Occupational hearing test reasons to move away from traditional to digital audiometry
Continuous exposure to excessive noise levels in workers is a major cause of noise-induced hearing loss (NIHL) globally and can significantly reduce quality of life and economic productivity. Technological advances in medical care have given rise to digital medical devices that improve the productivity and efficiency of conducting hearing conservation programs.
The role of the employer in Occupational Noise Exposure
The purpose of noise regulation in the workplace is to ensure that people do not suffer damage to their hearing. This means seeking solutions and alternatives wherever noise poses a risk. Keep up with good practice and the standard for noise control within your industry.
Are you 'working' towards hearing loss?
In the United States, hearing loss is the third-most common chronic physical condition among adults following hypertension and arthritis. Approximately 15% of American adults (37.5 million) report trouble hearing. People often tend to associate hearing loss with the ageing process but interestingly enough, a large proportion of people experience hearing loss as a result of excessive noise exposure, based on the work they do.
hearTest Occ Health announced as New Product of the Year
Thirty-one companies, including hearX Group, were recently selected as winners in the Occupational Health & Safety Magazine's 13th annual "New Product of the Year'' contest. It is with great pride that we can announce that our hearTest Occ Health audiometry solution was selected as the overall winner in the hearing protection category.
Your Christmas in July gift from hearX®
Since the release of hearTest Occ Health in 2019, hearX® has continuously improved and worked on this solution to make it compliant with the UK HSE and USA OSHA standards. We are confident and excited to announce that this solution is now ready to breathe new life into the occupational hearing space and offer companies a more versatile, cost-effective and mobile solution for their occupational hearing health compliance.
Boost your business with efficient boothless occupational audiometry
Employees that are exposed to noisy environments are required to have a hearing test done at least once a year. The hearTest Occupational Health solution allows for fast, reliable, cost-effective, convenient and compliant workplace hearing tests.
hearTest Occupational Health audiometry similar to a single-wall soundproof booth
A recent study by Prof De Wet Swanepoel, hearX Group founder, evaluated the sound attenuation of the latest hearTest update. The hearTest Occ Health solution, using RadioEar insert earphones covered by 3M Peltor ear defender, was released at the end of 2019.
Now you can utilise the hearTest Occupational Health, smartphone audiometry solution
The hearTest Occ Health audiometer is an extension of the existing hearTest smartphone audiometer, to make occupational health compliance easy, time-efficient and affordable, whilst revolutionising hearing screening within the occupational health, hearing conservation and industrial audiology space.
SOME OF OUR
hearTest OCC HEALTH CLIENTS


get in touch
LET US CONTACT YOU
Want a personalised quote, more info, or have a question?
We're all ears. Leave your details below.
BOOK A FREE DEMO WITH US
Want to see hearTest Occ Health in action
for yourself?
We'd love to show you.
Book a risk-free online demonstration with one of our product experts, for a time and date that suits you best.
hearX is committed to protecting your privacy and ensuring that personal information is collected and used lawfully and transparently. We use the information provided to contact you about relevant products, services and content. You may unsubscribe at any time. Privacy Policy
Field test of the Rapid Assessment of Hearing Loss survey protocol in Ntcheu district, Malawi
International Journal of Audiology,2020
Community health worker‐based hearing screening on a mobile platform: A scalable protocol piloted in Haiti
Laryngoscope Investigative Otolaryngology, 2020
Rationale and feasibility of a combined rapid assessment of avoidable blindness and hearing loss protocol
PloS One, 2020
Diagnostic accuracy of non‐specialist versus specialist health workers in diagnosing hearing loss and ear disease in Malawi
Tropical Medicine & International Health, 2019
Extended high frequency smartphone audiometry: validity and reliability
Journal of the American Academy of Audiology; 30:217-226, 2019
Automated Smartphone Threshold Audiometry: Validity and Time Efficiency
Journal of the American Academy of Audiology, 2017
Smartphone threshold audiometry in underserved primary health-care contexts
International Journal of Audiology; 55(4): 232-8, 2017
View the hearTest Occ Health FAQ's here.
hearTest Occ Health is a trademark of hearX IP (Pty) Ltd