THE POWER OF COMMUNITY-BASED HEARING HEALTH SERVICES
In recent times, we get so bombarded with statistics that we often fail to realise the true importance of what all these numbers and figures try to communicate. Take a moment to meditate on these key facts about hearing loss released by the World Health Organisation (WHO)1:
466 million people worldwide have disabling hearing loss - that is 5% of the world population. What does this mean in terms of economic impact? Quality of life?
34 million children worldwide have disabling hearing loss - how does this impact their ability to communicate? To develop literacy skills? To thrive at school?
Nearly 90% of these people live in low- and middle income countries. How and when will they get access to hearing health services?
The functional, emotional, social and economic impact of unaddressed hearing loss is multifold and extensive. The dearth of hearing health providers and high ticket on audiological equipment call for innovation, not only in terms of technology but equally so in our service delivery approaches.
In 2020, the WHO released their updated Basic Ear and Hearing Care Resource. It is a practical tool aimed at community level workers and provides useful information for preventing and addressing ear disease and hearing loss2. By promoting awareness and providing access to basic ear and hearing health services, community level workers have the power to impact hearing health outcomes and ultimately, quality of life. As they are typically members of the community they serve, they are uniquely positioned to (1) build trust; (2) create linkages between community members and the health system; and (3) provide services that are culturally and linguistically appropriate3.
Another powerful tool that was developed for use by community level workers is called hearScreen®. It is an easy-to-use, fast and affordable hearing screening test that is facilitated through a mobile application on a standardised smartphone together with calibrated headphones. The automated screening protocols and result interpretation allow non-specialists to use it with confidence. Importantly, it enables programme managers to remotely monitor the quality of the hearing screening service by tracking various quality indicators via the cloud-based data management portal. Other features that are of particular value in the community-based context include electronic referral tracking, automated reporting and the ability to integrate additional tests such as hearScopeTM (a smartphone video otoscope with AI image classification) and hearTestTM (a pure tone smartphone audiometer) on the same smartphone device.
There is great power in community-based services to shift the status quo in terms of hearing health. It is essential that we continue to innovate, explore new service delivery approaches and share our successes and failures in order to take leaps towards healthy hearing for everyone, everywhere.
Sources
1. https://www.who.int/news-room/fact-sheets/detail/deafness-and-hearing-loss#:~:text=Key%20facts,will%20have%20disabling%20hearing%20loss [Accessed: 16/11/2020]
2. https://www.who.int/publications/i/item/basic-ear-and-hearing-care-resource [Accessed: 16/11/2020]
3. https://www.ruralhealthinfo.org/toolkits/community-health-workers/1/advantages [Accessed: 16/11/2020]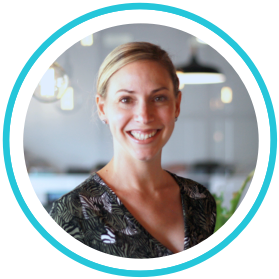 Written by Tersia de Kock
Projects Lead and Audiologist at hearX Group